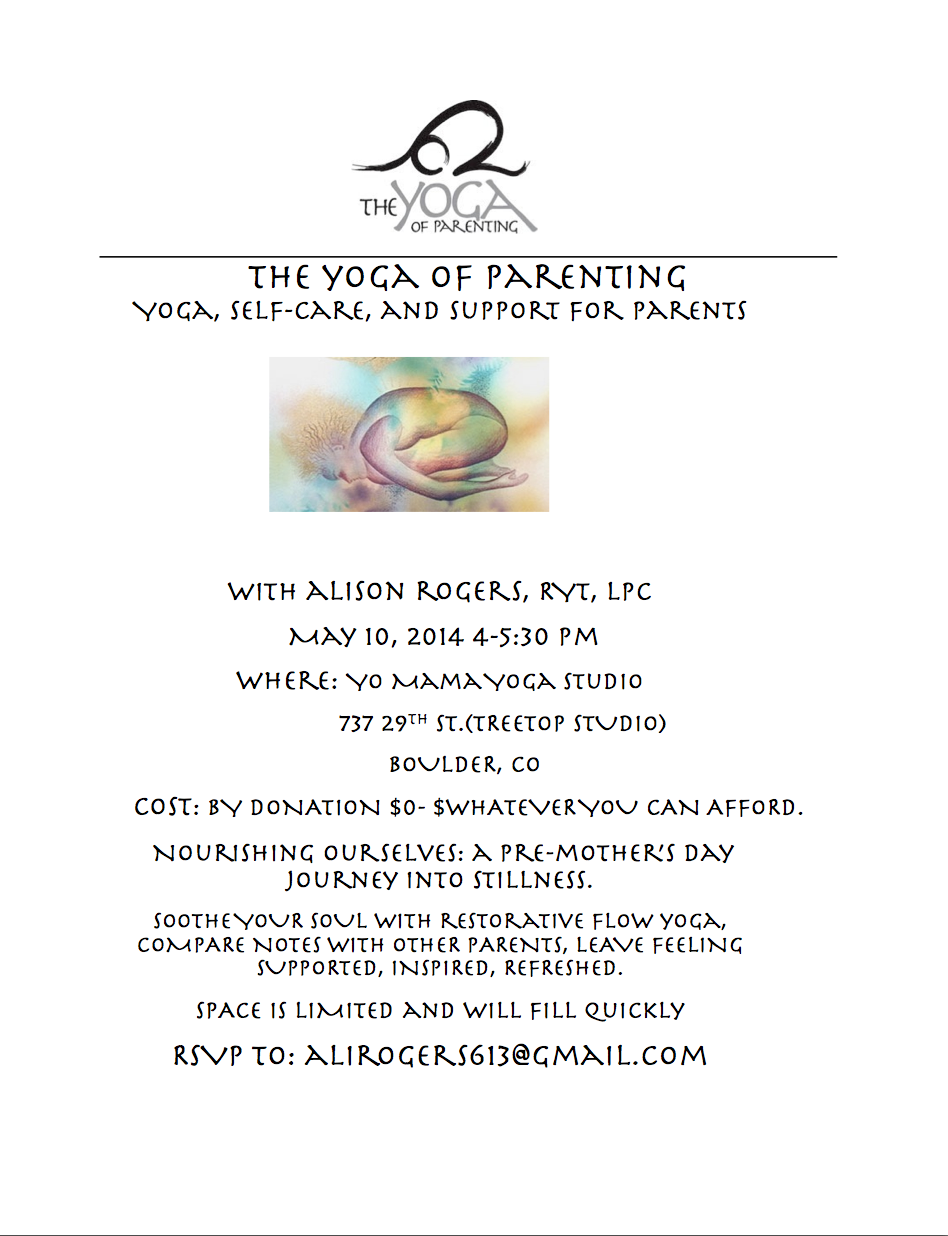 PLEASE CHECK BACK FOR WORKSHOPS AND EVENTS COMING IN FEBRUARY!
IF YOU WOULD LIKE A WORKSHOP FOR A SMALL GROUP, PLEASE GET IN TOUCH.
Toggle
The Yoga of Parenting Fall Classes Starting September 12
This session is full! Email me if you would like to be on a waitlist. Drop-In option not available the week of Sept.12 th. Please check back for updates.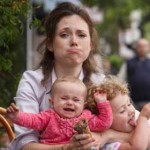 Parenthood is a roller coaster of love, exhaustion, joy and overwhelm. Unrealistically high expectations coupled with isolation can create stress. Come smooth out the ride with yoga, meditative awareness, compassion and community.
In this Workshop Series you will learn to:
Calm your nervous system anytime, anywhere
Strengthen and stretch your body, mind and spirit
Deepen your confidence by clarifying your parenting vision
Have more compassion for self and others
Leave class relaxed, nurtured and inspired. Create a home practice that sustains you.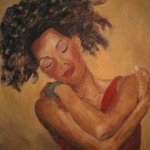 The Yoga of Parenting Classes, led by Alison Rogers, Ed.D.LPC,RYT are 90 mins long. Gentle vinyasa flow, breathing, and deep relaxation, designed just for parents and parents-to-be. There is time for sharing and support, journal writing and refreshments.
Drop In Payment can be made at class or if pre-registering, please send check made out to Alison Rogers, 3230 11th street, Boulder, Co. Pre-registered Payments must be made within a week of registering to guarantee your spot. If the class fills through preregistration, the drop in option will be closed prior to the fist class and announcements will be made. 
Dates:
Wednesdays, September 12-Octorber 24.  5:30-7:00 pm (no class October 3, 2012)
Pricing
Drop in per class – $15.00
4 pack– more predictable benefit with commitment – $50.00
The best for you and your pocketbook–all 6 – $75.00
Location
For information or to register please email info@theyogaofparenting.com or call Alison at 303-324-1046